Dr. Martin J. McDermott
Dr. Martin J. McDermott, host of Franchise Interviews
Martin J. McDermott, President and Founder of Franchise Interviews
Marty McDermott is the President of Franchise Interviews, LLC. Marty discovered his passion for franchising in 1999 when he went to his first franchise show at the Jacob Javits Center in New York. In the same year, Marty McDermott also co-founded Franchise America, which was one of the first websites designed to help aspiring entrepreneurs buy a franchise.
Marty McDermott is a Marketing Professor at Purdue University Global. He completed his Doctorate Degree in Business Administration with a concentration in Marketing from Argosy University. In 2003 he was accepted into the Post-MBA Program in Entrepreneurial Studies at Fairleigh Dickinson University in Madison, New Jersey and completed the program in November of 2005. The Princeton Review ranked their entrepreneurship program in the top 20 in the nation. The work completed in this program was taken over and beyond the requirements for the original MBA degree at Fairleigh Dickinson University. Marty also has an MBA in International Business and a B.S. in Marketing.
Over the years,
Marty
McDermott
has received a number of accolades. In 2008 he received the
Outstanding Faculty Award
at Kaplan University, which is one of the highest honors a professor could receive at the school. In 2005 he was selected to the Who's Who Among American Teachers.
Most recently (2014) Marty was inducted as an Honorary member to
Golden Key
.
The induction of Honorary Members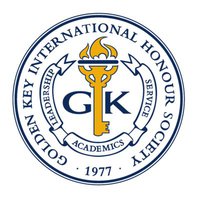 represents Golden Key's appreciation and recognition of their positive contribution to society, but also allows them to serve as inspirational role models for their members.
Marty speaking with tomorrow's entrepreneurs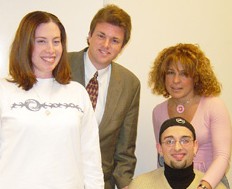 Pictured above from left to right - Heather, Marty, Mike and Doris
For four years,
Dr. Marty McDermott
served as the Faculty Advisor for the Kaplan University Collegiate Entrepreneurs Organization. In 2008, he was invited to speak at the CEO National Convention in Chicago. The presentation was called "The Franchise Alternative". Over 1,600 students attended the event. Marty recently appeared on the popular show, "
Stop Riding The Pine
" hosted by Jaime Jay.