Urban Bricks Pizza Franchise Opportunity
Urban Bricks Pizza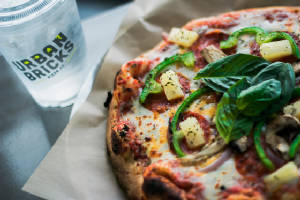 Franchise Interviews meets with the Urban Bricks Pizza franchise.
We are meeting with Sammy Aldeeb - Founder of Urban Bricks. Urban Bricks Pizza bring an authentic Neapolitan pizza at a reasonable price to their customers' table.
Urban Bricks Pizza embrace the pizza eating culture by providing a customized experience for every taste without compromising our quality for speed.
Urban Bricks Pizza is much more than a brand, a name or a product, it is part of a lifestyle.
Their personality speaks for itself: we are edgy, outgoing, and progressive. We are not your ordinary pizza place and we like to show it off. Urban Bricks Pizza believes in authenticity, great customer service, integrity, and quality are the high standards we practice and pass to everyone who joins the URBAN BRICKS PIZZA family.

In part 2, we play a clip from our popular Great Quotes in Franchising podcast. Click the play button below to listen to the show.