Franchise Interviews Meets with the Stone Coat Franchise Opportunity
Stone Coat franchise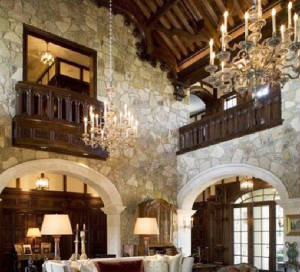 Franchise Interviews meets with the Stone Coat franchise opportunity
This Dallas-based company is the leading innovator of a unique process creating true stone wall finishes. The company exclusive "Blown Stone" system allows you to literally resurface almost any vertical surface with a real stone finish, meaning homeowners save time and money rather than placing traditional stone in their homes.
Originally developed in Europe to restore old historic buildings, Stone Coat is a proprietary blend of Limestone and other natural stone materials and minerals specifically designed to be blown onto almost any vertical surface. Once applied, it is able to be carved, shaped, and colored in a variety of ways, including Austin chalk, river rock, cast stone, and many more. Each finish is a custom inspiration of the artisan at work. Recreating the look of Flagstone, Limestone, Brick or Slate is all possible.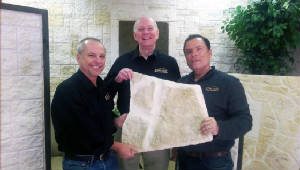 Sam Hance, President of Stone Coat franchise
Sam Hance
President
We are meeting with Sam Hance, the President of the Stone Coat franchise opportunity. Founded in 2010 and franchising since 2015 and with more than 20 dealers and distributors already operating across the country-Stone Coat is looking to expand its national footprint with as many as 25-30 franchise units in 2016 and 150 in the next several years. Click the play button below to listen to the interview.