Franchising the Crime Scene Clean Up Industry with the Spaulding Decon Franchise
Spaulding Decon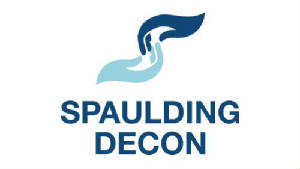 Franchise Interviews meets with the Spaulding Decon Franchise
We have a great show today. We are meeting Laura Spaulding-Koppel, founder of Spaulding Decon. For over a decade, Spaulding Decon has provided services for residential, commercial, government, and industrial properties to return them to clean, healthy, and safe properties for the occupants. From crime scene cleanup to hoarding, drug lab cleanup, mold remediation, and decontamination, Spaulding Decon has the professional expertise and specialized certifications to get the job done properly the first time.

Every Entrepreneur Has A Story
Laura was a woman in blue with the Kansas City, MO Police Department when she was called to the scene of a double homicide in a family's home. Naturally, the homeowners thought law enforcement would clean up the mess. Shocked and disappointed to learn it was their responsibility as the property owner, Spaulding, an action-oriented Army veteran, personally worked with the family to finish the cleanup. The experience led her to found Spaulding Decon. In part two, we play a clip from our popular Great Quotes in Franchising podcast.