Franchise Interviews Meets with the PJ's Coffee Franchise Opportunity
PJs Coffee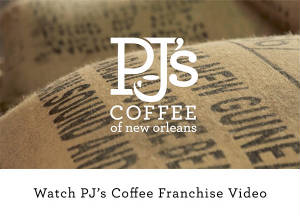 Franchise Interviews meets with the PJs Coffee franchise opportunity.
We have a great show today. We are meeting Peter Boylan, to talk about the PJ's Coffee franchise opportunity. We will talk about the background of the PJ's brand, the success PJ's have seen so far, how they are rebranding, franchisee growth opportunities and more.

BACKGROUND: PJ's Coffee of New Orleans was founded in 1978 by Phyllis Jordan, a pioneer in the coffee industry that demonstrated that better beans, superior roasting techniques, and pure passion for the art of coffee-making mattered. PJ's Coffee serves a wide variety of hot, iced and frozen coffee beverages using only the top 1% of Arabica beans. Founder Phyllis Jordan pioneered the cold-drip process that protects the flavor and strength of the beans, while producing a coffee that is 2/3 less acidic.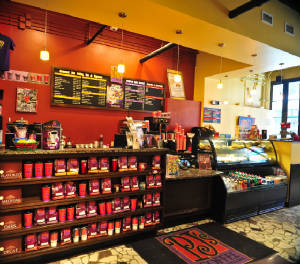 FARM TO CUP:
PJ's Coffee
partners with farms across the world to provide their customers the finest free trade coffee. By partnering with farms like El Terrerito in Honduras, PJ's Coffee has developed programs to ensure the quality of life of Honduran farmers is improved and minimized the brand's environmental footprint.
COMPANY GROWTH:
* Founded in 1978 in New Orleans, PJ's Coffee began franchising in 1989.
* Top tier of franchised units averaged $614,284 in gross annual sales in 2016
* PJ's Coffee has more than 90 locations open and operating
* 6.8% sales increase over the last year