Franchise Interviews Meets with the Pizza Factory
Pizza Factory
Franchise Interviews meets with the Pizza Factory Franchise Opportunity
In today's podcast, we are meeting with Mary Jane Riva, CEO of Pizza Factory. Founded 30 years ago, Pizza Factory has become well known for serving fresh, high-quality pizza, sandwiches, salads and more. The brand is also widely recognized for its close community connection, which includes its iconic "No Bully Zone" program and impactful fundraising partnerships.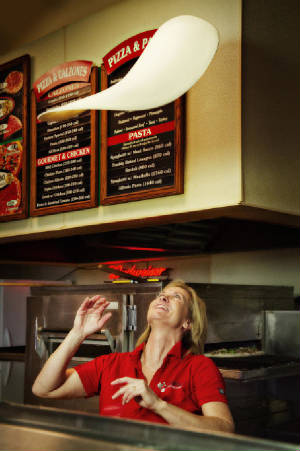 Currently, there are more than 100 locations based in five states throughout the West Coast.
Pizza Factory
looks to add additional franchise locations in key markets throughout the country, with a special focus on Texas, Colorado, New Mexico, Wyoming and Montana. In Part Two, we play a clip from our popular Great Quotes in Franchising podcast. Click the play button below to listen to the show.