Franchise Interviews Meets with the Pedal Pub Franchise Opportunity
Pedal Pub Franchise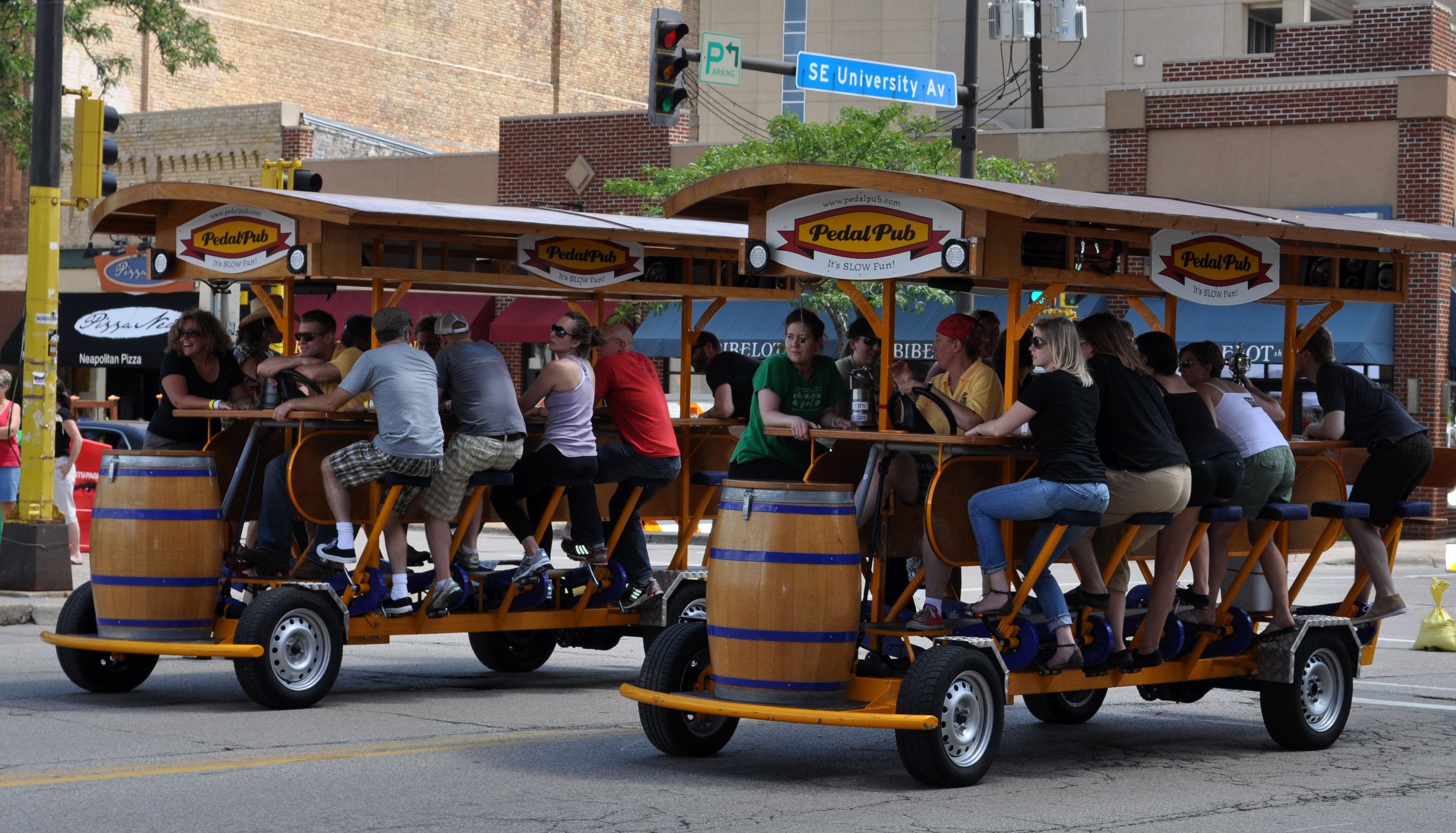 The Pedal Pub franchise opportunity meets with Franchise Interviews
We are meeting with Shane M. Dunn, Chief Development Officer of
Pedal Pub
.
A few years ago, the thought of pedaling a party bike for entertainment would have seemed ludicrous, but now human-powered taverns are sweeping the nation as popular social excursions for birthday parties, bachelorette parties and more. The pedal pubs have become fixtures in more than two dozen U.S. cities - I thought you might be interested in having the brand behind the craze on your show!

Pedal Pub - a Minneapolis-based business spearheading the bike tavern experience. Following initial success with over 40 licensed locations, the brand just announced its formal franchise opportunity as it seeks to grow to 1,200 bikes by 2023.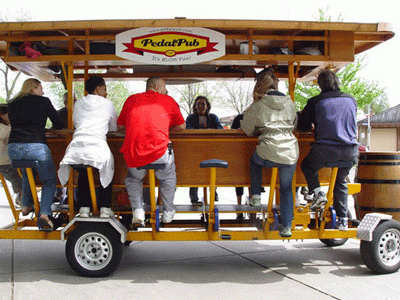 The party bikes provide guests with a uniquely fun, safe, environmentally-friendly way for groups of eight to sixteen adults to get some light exercise and fresh air while touring interesting parts of town, visiting local bars, breweries, and restaurants.

COMPANY FACTS:
Pedal Pub has 40 licensee locations across the U.S. and began franchising in April 2018.
Aims to have 1,200 bikes operating by 2023 and several new locations open by the end of 2018.
Pedal Pub costs an average of $39 for each guest; seats 16 people with an additional pilot who steers the bike.
Pedal Pub was founded by Al Boyce and Eric Olson - friends who came across a party bike in Amsterdam on Facebook. The beer and fun enthusiastic traveled there to test out the concept and decided to bring it back to the United States.
Fietscafe® manufacturers every Pedal Pub bike. They are known to be the highest quality and best manufactured bikes on the road. Pedal Pub is the only concept in the industry that has its own parts/services provider.

TREND: The U.S. travel and tourism industry generated over $1.5 trillion in economic output in 2016, supporting more than 7.6 million U.S. jobs. The party bikes represent new downtown attractions and spice up the mundane bar hopping experience.

Whether looking for a local night out on the town or a travel destination excursion, pedal pubs have become highly anticipated entertainment as they continue to roll out in new cities nationwide. Click the play button below to listen to the show.