Paris Baguette - Shaking Up The American Bakery Industry
Paris Baguette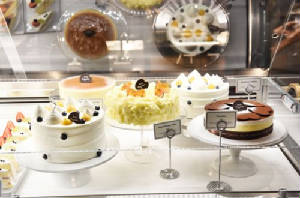 Shaking up the bakery industry with Paris Baguette. Our interview with Larry Sidoti.
We are meeting with Larry Sidoti, Chief Development Officer of Paris Baguette. Paris Baguette is a fast-casual premier baking concept that is so well-liked in parts of South Korea, China, Singapore and Vietnam, you can't go more than a few blocks without seeing one of their several thousand locations.
While seeing thriving global success, Paris Baguette is setting out to shake up the All-American bakery-café market in the United States. The company first debuted in the states in 2005, and began franchising in 2015. With several dozen corporate locations and several franchise locations from the West Coast to the East Coast, the company is projected to open hundreds of locations by 2020.
Despite its name and Eiffel Tower logo, Paris Baguette's deep Korean roots date back almost 75 years before the brand was first introduced to the United States with the opening of its Los Angeles location in 2005, and just began franchising in August, 2015. The company is sure to shake up the historically All-American bakery-café marketplace competition with its support-oriented business model, a worldlier menu selection with international flare and elevated ambiance.
COMPANY INFO:
· 90% of locations in Asia are franchise owned; U.S. franchise opportunity launched in Aug. 2015
· Very high average unit volume.
In part 2, we will hear a clip from our Great Quotes in Franchising podcast. Click the play button below to listen to the show.