Filling the Need for a Healthy and Tasty Pizza
Power Pizzeria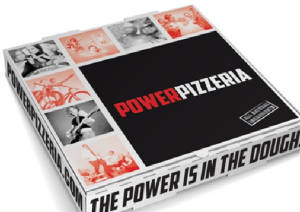 Franchise Interviews meets with EJ Martinez of Power Pizzeria
Trends have shown that Americans are starving for a healthier pizza that permits them to treat themselves without the guilt. In today's interview, we meet with a passionate entrepreneur out of Florida named EJ Martinez of Power Pizzeria.
EJ Martinez created the ideal product, franchise model and market "power" to satisfy a craving for healthy and tasty pizza.
Power Pizzeria was introduced at the Franchise Expo in Miami.
Visitors to the show got to taste samples of his whey protein-packed power dough and fresh all-natural ingredient toppings.
For many years EJ Martinez worked on perfecting the Power Pizzeria brand, products and business model with corporate locations operating in the South Florida market.
In part 2, we are meeting with franchise expert Jim Cohen from our Great Quotes in Franchising Podcast. Click the button below to listen to the show.