Franchising Batteries and Bulbs
Batteries Plus Bulbs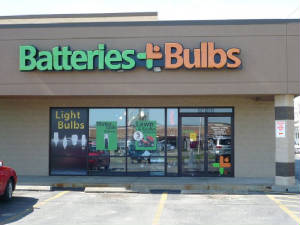 Franchising the Batteries and Bulbs Industry With Batteries Plus Bulbs Franchise
We have a great show today. This week we are meeting with the nation's largest and fastest-growing franchise in this specific market. Franchise Interviews is meeting with the VP of Franchise and Business Development at Batteries Plus Bulbs, John Twist.
In business since 1988, Batteries Plus Bulbs have progressed with the growing electronics and light bulb industries. Over the years, Batteries Plus Bulbs has received many accolades.
For example, Entrepreneur magazine has rated Batteries Plus Bulbs as one of the top 500 franchises in America for the past 20 consecutive years and number 1 in the battery category.
They have also been recognized by Forbes as the number 4 franchise in their mid-range investment category.
In Part II, we hear a clip from our Great Quotes in Franchising Podcast. Click below to listen to the show.