So You Want To Franchise Your Business
Harold Kestenbaum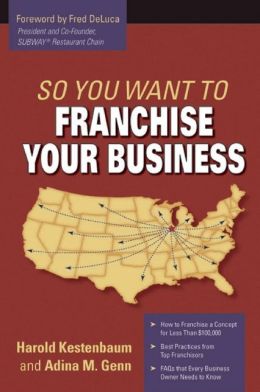 Read "So You Want to Franchise Your Business"
Today Franchise Interviews is meeting with franchise expert and attorney Harold Kestenbaum. Harold Kestenbaum, a New York-based franchise attorney and author of So You Want To Franchise Your Business. Harold shares his suggestions to prospective businesses considering taking the dive into franchising where he provides tips about what to consider in the process.
As franchise veteran who has helped brands such as Five Guys and Sbarro evolve into what they are today, Kestenbaum focuses on helping both start-up and up-and-coming franchisors execute best practices in legal services, but also serves as an influential advisor for franchisors. Click the link below to listen to the show.