Right At Home Franchise Opportunity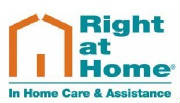 Franchise Interviews meets with the Right At Home franchise.
One of the industries often discussed on Franchise Interviews has been the non-medical senior car industry. Today, Franchise Interviews is meeting with the Right At Home Franchise opportunity. Right at Home, a privately held provider of in-home elder care and assistance, was founded in 1995 by Allen Hager, a hospital administrator who was concerned patients needed additional assistance after their discharge from the hospital. Allen sought to help their return to good health by becoming a certified nursing assistant and then launching Right at Home. Today, Right at Home has offices across the United States, the United Kingdom and Brazil. Outlets are franchisee-owned and operated, and staff skilled professionals trained to provide home-based care for patients.

Click here to listen to the show