Penn Station East Coast Subs Franchise
Penn Station East Coast Subs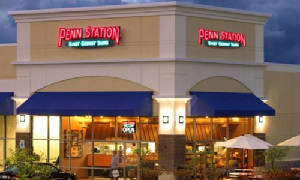 Franchise Interviews meets with Penn Station East Coast Subs
Today, Franchise Interviews is meeting with the Penn Station East Coast Subs franchise. We will be speaking with Craig Dunaway, President of
Penn Station East Coast Subs
.
Penn Station
is a fast-casual East Coast-style sub sandwich chain.
They serve hot and cold subs, fresh, hand-cut, made-to-order French fries, hand-squeezed lemonade and more.
Penn Station
has been consistently ranked as one of the top Franchise Opportunities in the U.S. by Entrepreneur magazine.
Click the button below to listen to the show.