Totally Nutz Franchise Meets with Franchise Interviews
Totally Nutz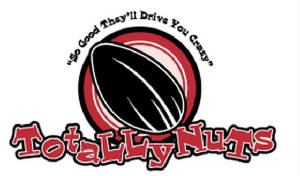 Franchise Interviews meets with the Totally Nutz franchise opportunity.
This week we are meeting with the Totally Nutz franchise opportunity - Matt Barker and his wife Yvette were successful marketing executives who became worn-out of the rat race and began looking for their "next big thing." That light bulb moment came as they recalled all the conferences they used to be present at and the thousands of people walking around each show with some kind of handout.

Under the name Barker's Olde Fashioned Almonds, Matt and Yvette started roasting Cinnamon Glazed Almonds in 1990 and began selling their product at different fairs and festivals. Over the years, their customers would inform how much they enjoyed the product and wished more variety would be offered. Matt and Yvette started experimenting and came up with several delectable flavors and varieties. They changed the name to Totally Nutz in 1992 and launched their franchise opportunity in May 2014. Click the play button below to listen to the show.