Franchise Interview with the Ichor Restaurant Group
The Ichor Group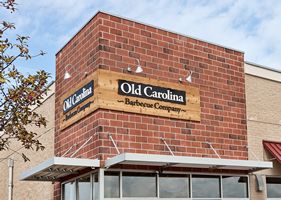 Franchise Interviews meets with the Ichor Group
Franchise Interviews meets with the Ichor Restaurant Group/Old Carolina Barbecue. Brian Bailey discusses his background, the origin of Ichor and the development of its brands. In the segment, Brian discusses strategies behind brand development and discusses the growth plans for Ichor.
Every Franchise Has A Story
The Ichor Restaurant Group is a family of franchise concepts. Headquartered in North Canton Ohio, Ichor is a collaboration of individuals who share a passion for food, creativity and excellence. The restaurant group develops, operates and franchises unique restaurant concepts throughout the Midwest. The group focuses on developing efficient and profitable business models and delivering an extraordinary dining experience to its guests. For example, one of the concepts if Old Carolina Barbecue.

ABOUT OLD CAROLINA BARBECUE: In 2006, long-time friends, Brian Bailey and Tim Hug (founders of Ichor Restaurant Group), opened their first Old Carolina Barbecue Company restaurant 60 miles south of Cleveland, in Massillon Ohio. Inspired by the roadside shacks found in the Carolinas, Brian and Tim had a vision to bring original barbecue, authentic taste and Southern hospitality to Northern markets lacking such establishments. Old Carolina Barbecue offers hickory-smoked signature meats and scratch-made sides. The Sauce Bar features four original barbecue sauces that represent the authentic flavor profiles of the Carolinas, plus a flavorful Screaming' Beaver Hot Sauce with its own rabid fan base. They also provide table service for its guests, a rarity in the fast casual genre. Listen to the show to learn more. Click the play button below.