360clean Meets with Franchise Interviews.
360clean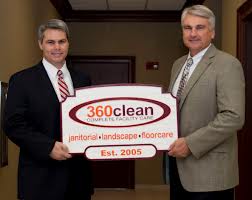 Franchise Interviews Meets With the 360clean Franchise Opportunity
We are meeting with Barry Bodiford, CEO of 360clean, a specialized janitorial franchise. We are also meeting with Dennis Null, Area Developer of 360clean. 360clean Launches Area Development Effort to Fuel U.S. Expansion Franchised cleaning service offers eager entrepreneurs affordable opportunity for high returns CHARLESTON, S.C.-360clean, a rapidly growing specialized janitorial services firm, is ramping up efforts to broaden its franchise business throughout the Southeastern U.S. in 2011. The combination of its proven operating system and innovative franchise model makes the highly affordable and high-return 360clean opportunity an ideal option for eager entrepreneurs with two options, a unit franchisee or an area developer.
.
The son and grandson of entrepreneurs, CEO Barry Bodiford pursued his own ownership dream by founding 360clean in 2005 and began franchising in 2008. At the time he was a successful and satisfied pharmaceutical sales rep, but he couldn't ignore the urge to manage his business destiny. Having been a graduate assistant coach for the University of South Carolina Gamecocks football team from 1997 to 1999, Bodiford learned the true meaning of work ethic. ""Did I dream of having a janitorial service as a career? Of course not," said Bodiford, laughing. "But when I started researching business opportunities, I discovered that some of the least-sexy businesses are among the most profitable. That interested me." With a wife and two children at home, Bodiford launched 360clean while maintaining his pharmaceutical sales job.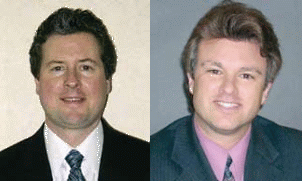 Marty McDermott and Don Johnson
Host of Franchise Interviews
The following week, Marty and Don discussed the interview with the 360Clean franchise opportunity.
Click here to listen
.