Toast Cafe Franchise Meets with Franchise Interviews
Toast Cafe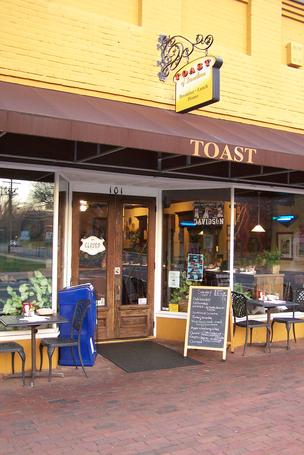 Franchise Interviews meets with the Toast Cafe franchise opportunity
Over the years, Franchise Interviews has interviewed some of the biggest names in franchising as well as some exciting new concepts. One commonality amongst most them is a great story. Toast Café is no exception. As actors and musicians in New York City, Robert and his friend Brian Burchill made a custom of home-cooked omelets made from scratch in the presence of good friends.
Their enthusiasm for fresh-made food and an enjoyment for the warmth of home inspired the duo in 2005 to open Toast Café (Toast) - a gourmet better-breakfast concept. News of their fresh-made breakfasts and fun atmosphere spread.
The model quickly grew to three locations, serving new and loyal clients dishes such as made-from-scratch portabella mushroom benedict and avocado omelets. To satisfy its family of patrons' pleas for more locations, Toast evolved into a franchise in 2013. Breaking through the dull casual breakfast segment, Toast will continue spreading its success to new communities across the United States. Listen to the interview to learn more about Toast.