Gamin Ride Franchise Opportunity
Gamin Ride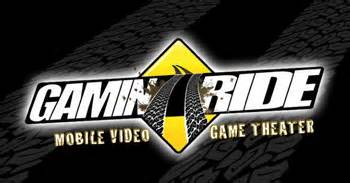 Franchise Interviews Meets With the Gamin Ride Franchise Opportunity.
Today's show is based on the concept of fun. We are meeting with the Gamin Ride franchise opportunity. Gamin Ride is a mobile, indoor-outdoor entertainment theater experience that brings the latest video games, movie, lighting and sound technology to residential and commercial clients alike.
The truck goes to birthday parties, school gatherings and even company events. Led by a charismatic leader called the Game Guru, Gamin Ride events also offer laser tag, water tag, sumo wrestling, iDance stations and bumper balls-all while promoting fun, family-oriented interaction. We are meeting with Michael Falgares and franchisee Charles Fruscione. Learn more by listening to the show.