Wok Box Franchise Opportunity
Wok Box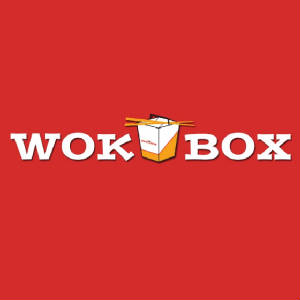 Franchise Interviews meets with the Wok Box franchise opportunity.
We are meeting with Lawrence Eade of the Wok Box franchise. Wok Box is a quick casual service restaurant specializing in amazing wok-cooked Asian food. Wok Box now has franchise opportunities available in selected regions in the USA. With locations in North America, Wok Box is introducing a new Pan Asian dining experience which includes:
•Fresh, quick and convenient wok-cooked meals
•Stir-fry Noodle, Rich and Curry Boxes, Soups and Asian Banh Mi Sandwiches made with unique sauces.
•Modern, fun and comfortable restaurant settings to engage customers with a memorable brand experience.
We will discuss how Wok Box takes a different stance compared to competition when it comes to franchising. Wok Box places emphasis on a very unique interior design and decor that matches the emphasis on quick and appealing food dishes. We will also discuss how Wok Box creates a brand experience that puts a lasting impression on customers. Each restaurant features open dining areas, tiled walls, plasma televisions, and an inviting, unique kitchen design. Find out more about Wok Box by listening to the show. Click below to listen to the show.