Franchise Interviews Meets the Aaron's Sales and Lease Franchise
Congratulations Franchise Interviews!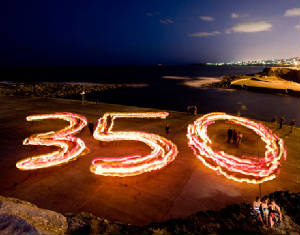 Franchise Interviews Celebrates our 350th Show and 7 Year Anniversary
Today Franchise Interviews is celebrating 7 years and our 350th show with the Aaron's franchise opportunity.
Aaron's is North America's leader in the sales and lease ownership of household necessities which includes brand name furniture, appliances, electronics and computers. Today we are meeting with the Vice President of Aaron's, Todd Evans.
Aaron's was ranked #21 in Entrepreneur magazine's Franchise 500® out of thousands of franchise concepts. Aaron's was also ranked #3 by Forbes magazine among Top 20 "Franchise for the Buck." Today they have more than 2,000 showrooms across the U.S. and Canada. Aaron's has provided consistent, reliable financial results for over 57 years.
Today's Anniversary Show is broken into 4 segments:
Segment 1 - One of our most memorable shows was from seven years ago with Todd Evans, who is the VP of Aaron's. In part 1, you are going to hear clips from that interview 7 years ago.
In segment 2 we are going to bring Todd Evans of Aaron's back into the studio and discuss where Aaron's is today in 2013.
In segment 3 you will hear our interview with The Marketing Doctor and branding expert Dr. John Tantillo.
In segment 4, you'll hear what clip from our Great Quotes in Franchising podcast made our seven year anniversary show.
We would like to thank our friends at BlogTalkRadio for helping make Franchise Interviews a successful radio show.
Click here to listen to the show
Aaron's

Franchise Interviews Meets With the Aaron's Sales and Lease Franchise Opportunity
Aaron's Sales and Lease Ownership Franchise Opportunity
Don and Marty loved this interview with Aaron's. Aaron's Sales and Lease Ownership provides products and services primarily to customers in need of furniture, electronics, appliances and jewelry, but who do not choose to, or cannot, purchase them with cash or credit. Aaron's was founded in 1955 and began franchising in 1992.