Franchise Interview with the Menchies Franchise Opportunity
Menchie's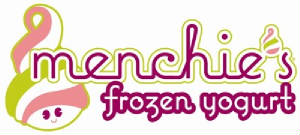 Franchise Interviews meets with the Menchies franchise opportunity.
We are meeting with CEO Amit Kleinberger of Menchies. Menchie's is the brainchild of Danna and Adam, whose passion and love for creating the perfect frozen yogurt quickly transformed into the ultimate fro-yo lover's paradise. Other ice cream and frozen yogurt stores offer a limited amount of choices and charge customers for every flavor or topping they ordered. Menchie's customers are able to serve themselves the perfect yogurt mix by choosing from a wide variety of delicious flavors, and more than 40 toppings with everything from chocolates, candies, and hot fudge, to granola and fresh seasonal fruit. You can mix all the flavors and toppings you want and only pay for what you take! When you're finished crafting the perfect yogurt, just place it on the scale and pay per ounce.
Seeking to create the perfect yogurt experience, Menchie's offers the purest and creamiest "real" yogurt flavors, featuring live and active cultures. Low in fat, and high in calcium, Menchie's Frozen Yogurt makes for both the perfect snack, or a delicious meal in itself. Menchie's also serves a variety of tasty fruit sorbets, as well as low-carb and sugar-free yogurts. Click the play button below to listen to the show.