Chronic Tacos Meets with Franchise Interviews
Chronic Tacos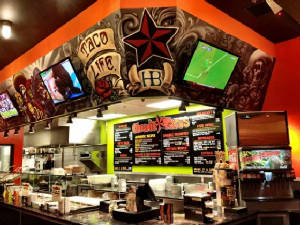 Franchise Interviews Meets With the Chronic Tacos Franchise
We are meeting with Michael Mohammed, CEO of Chronic Tacos. Chronic Tacos is the fast casual concept that offers the taste of Mexican cuisine in a fun, laid back atmosphere.
Chronic Tacos was founded in 2001 by Randy Wyner and Dan Biello. The pair had an idea that fast, fresh, made to order Mexican food could be served up with authentic recipes in a fun and friendly atmosphere. They envisioned great Mexican food with California style. By 2004, Chronic Tacos became a local sensation and the owners found that customers were flocking not only from Newport Beach, where the first location opened, but from nearby cities as well. It was at this point they realized it was time to expand.

Click the play button below to listen to the show.