Your Pie Franchise Opportunity
Your Pie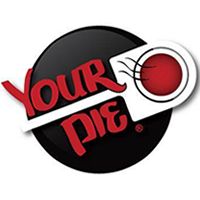 Franchise Interviews meets with the Your Pie franchise opportunity
We are meeting the founder of the
Your Pie's
franchise Drew French.
Your Pie is the world's originator of the quick-serve, brick-oven, customized personal pizza concept. Your Pie owner and originator Drew French tapped his restaurant background and knowledge of the conveyor-driven quick-serve and married it with brick oven technology to create the highest quality pizza available at incredible speed. Drawing from family recipes from the island of Ischia, Your Pie uses only fresh ingredients, homemade pizza sauces and salad dressings, and offers vegan, vegetarian and gluten-free pizzas, as well as traditional pizzas. Customers who dine at Your Pie have come to expect a custom-made and delicious pizza delivered to their table well within 10 minutes of ordering - the definition of fast casual. As a result, the Your Pie brand is synonymous with success and a fan favorite of families in the communities it serves. For more information about Your Pie or franchising opportunities. Find out how and why their unique and engaging brand is growing.
Click the link below to listen to the show.