Jake's Wayback Burgers on Franchise Interviews
Jake's Wayback Burgers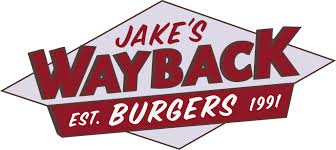 Franchise Interviews Meets With Jake's Wayback Burgers Franchise
We are meeting with Bill Chemero, Executive Vice President of Jake's Wayback Burgers.
Wayback Burgers began in 1991 as Jake's Hamburgers with a single restaurant in Newark, DE which still occupies its original location on Route 273. Home to the University of Delaware, Newark is also known for its automotive plants (little known fact: reggae icon Bob Marley worked in one) and Main St. shopping district. A simple, unassuming "burger joint," Jake's soon became several stores and home to one of the region's favorite burgers.
Jake's Hamburgers had always served big, juicy hand-made burgers and real milkshakes, crafted to order by a friendly staff. Delivering the freshest, most delicious food possible was Jake's only philosophy.
Fast forward 20 years: many fast-food chains are selling some version of a "premium" burger. Most of these are just larger versions of their frozen "hockey-puck" burgers, mass-produced and shucked at customers from under heat lamps. Celebrity chefs got in on the act too, selling overpriced burgers for $20 at their upper-crust burger boutiques.
None of this felt right to the people at Jake's. Burger lovers deserve better than that, and Jake's wanted to remind people that they can still get a better burger, made just the way they like it, in a warm and comfortable restaurant that feels like home. That's how they did it way back when, and that's what they still do today.
So, in August 2010, Jake's Hamburgers changed their name to Jake's Wayback Burgers. They still serve the best burgers under the bun.