Good Feet Franchise Opportunity Meets with Franchise Interviews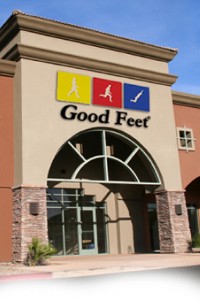 Franchise Interviews meets with the Good Feet franchise opportunity
Did you know nearly 90% of American adults suffer from foot, knee, back or leg pain at some point in their lives? This kind of pain can be debilitating, causing them to stop doing the things they love, even interfering with their ability to work!
Since 1992, The Good Feet Stores have been synonymous with pain relief, and as baby boomers age, the market segment and the opportunity keep growing! Listen on Thursday to find out more!
Benefits of a Good Feet Store Franchise
Serves the needs of a large and broad market: people searching for relief of foot, knee, hip, and back pain
A category leader with few direct competitors
Attractive unit level economics: a proven model, The Good Feet Store is designed to generate some of the highest sales per square foot in the industry
Comprehensive branding and marketing: campaign materials and support - broadcast, in-store, online and collateral
Click here to listen to the show.