Boston's The Gourmet Pizza Restaurant & Sports Bar
Boston's The Gourmet Pizza Restaurant & Sports Bar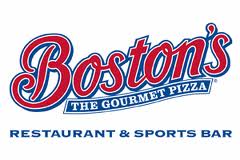 Boston's The Gourmet Pizza Restaurant & Sports Bar Meets With Franchise Interviews
We are meeting with Mike Best, Chief Operation Officer of
Boston's The Gourmet Pizza Restaurant & Sports Bar
and
Boston's
is a full-service, pizza-themed, casual dining restaurant and sports bar offering incredible gourmet pizzas and gourmet pasta, along with a wide variety of other great dishes, such as wings, ribs, burgers, entree size salads, sandwiches and the most delicious and fresh kid's menu in the casual dining category. Click the play button below to listen to the show.
Franchise Interviews Welcomes Back BOSTON'S PIZZA Restaurant and Sports Bar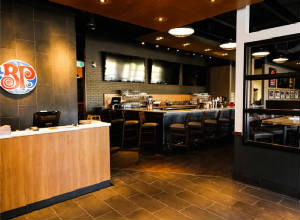 It has been about seven years since we last met with BOSTON'S PIZZA. We are meeting with Jeff Melnick, the President of
BOSTON'S PIZZA Restaurant and Sports Bar
. Boston's is both a family-friendly casual dining restaurant and an energetic sports bar, all under one roof. For over 50 years, Boston's has specialized in providing a relaxing atmosphere and food from scratch to parties of all sizes. With Boston's brand promise, "We'll make you a fan," and 80+ menu items, primarily made in-house, they deliver on having something for every occasion and taste. Boston's is recognized by Entrepreneur magazine as one of the top three full-service restaurant brands.
The company is also currently ranked No. 464 on Entrepreneur magazine's 2018 Franchise 500 list. Additionally, the brand is ranked No. 89 on the 2018 Franchise Times Top 200 (Plus 300) list. With sales exceeding $1 Billion in system-wide gross sales, Boston's grows through franchising and is currently looking to expand around the US and Mexico. For more information, visit www.ownabostons.com today.