TRANSCRIPT
Hi everyone and welcome to a very special edition of Franchise Interviews, where for over 12 years we have been asking the frantrepreneurs who own one. I am your host Marty McDermott and I am the president of Franchise Interviews.
We have a great show today. We are speaking with the co-founders of the Central Bark® franchise system Jackie Jordan and Chris Gaba. Jackie and Chris began this journey over 15 years ago with a vision that every dog deserves the very best care in a safe and clean environment.
Central Bark has taken day care to a whole new level with their unique "Whole Dog Care" approach, which integrates a full range of fun services specially balanced to nurture your dog's whole health - their physical, mental and emotional well-being. These services and products adapt with your dog as they grow and develop, helping nurture and support them throughout their whole lifetime.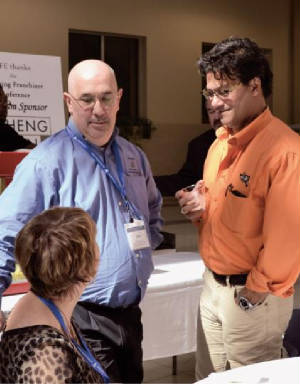 FI: Hi Jackie and Chris welcome to the show.
Jackie and Chris - Thank you for having us.

FI: This is my pleasure. Jackie I thought I would start with you because to discuss the history of Central Bark we really have to go back to 1997. I think a lot of people in your part of the country consider you a pioneer in this industry.
Can you describe the history of Central Bark? And then Chris, maybe you can tell our listeners how you learned about Jackie and how both of you came together to form this wonderful partnership.
Chris: Well I was only in high school in 1997 (laughing)
Jackie: Yes, he was not born yet (laughing). I am the old lady of the crowd. So, in 1997 in Milwaukie, Wisconsin -- believe it or not-- I had this idea that we should have doggie day care. People thought I was crazy. I was called all sorts of different things. But I believed in the concept. An idea and a need for it. And I just kept pursing the idea and was finally able to open my doors and it has just grown exponentially.

FI: You also got recognition for this idea. There was one particular trade magazine that picked up the story and it evolved into other things.
Jackie: Yes. I entered a venture capitalist challenge at the University of Chicago. And submitted our doggie day care model idea to the venture capitalists to take it national. I had three locations at the time and we joined this competing and we kept winning into the next round. We made it to the finals. We were in this room with VC's -- about intimidating. And all the other contestants if you will were computer and high tec. Then there was us, Doggie Day Care. But the VC's loved the idea so much. They loved our business plan and our model that they awarded us a fourth place award because the model was so strong. So Newsweek magazine contacted the university of Chicago, to talk with some of the people that were involved with this. And they gave Newsweek my information to get in touch with me. They did a story about my business and how I used technology to grow my business and that's when Chris my business partner now was reading the article and contacted me.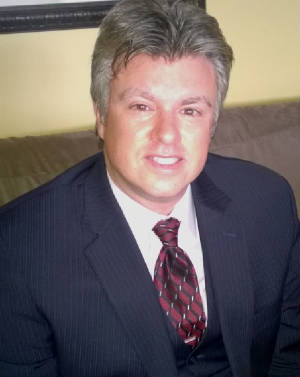 FI: Go ahead Chris, continue the story.
Chris: It's an interesting story. I like to embellish it by saying I found Jackie in a centerfold in Newsweek Magazine. I was right after 9/11 and all of our lives had changed, and I had gotten some time back so I took my free time and went to the gym for the first time. The only piece of equipment in this gym was a treadmill and on that treadmill was Newsweek Magazine. I opened the magazine and there Jackie was. I didn't even bother to exercise. There was a picture of Jackie surrounded by all of these dogs. I took the magazine and sat down -- so much for my first parlay back into exercise. I read the whole article and went back to my car and started looking Jackie up. I spent months stalking her trying to find her and get her to call me back. Jackie will tell you, I am very resourceful and persistent. You are probably going to get to this, but Central Bark just went through a re-brand. And we have been revisiting the story on why we do this. So, the story is we got on the phone, and I remember exactly where I was. It was over a one-hour call. There was an immediate connection. Our stories were very similar in terms of being in corporate America. Having these dogs with no place we could leave them and seeing the need and seeing the trend of dogs having dog houses outside to now having their own bedroom with down comforters and televisions. There was in incredible synchronicity between us and I believe things happen for a reason. For instance, the whole idea that I went to this gym, I randomly stepped on this piece of equipment, I randomly picked up this magazine, I randomly flipped it open and there she was. It completely changed my life at that point. We talked and decided we were going to continue our conversation. She visited me in Florida, and I visited here in Wisconsin. At that point she had already grown her business to three stores. After that meeting, we decided to put this thing together. And this is how is roles into the re-brand. Fifteen years later when we are going through this process, and re-branding there is this huge research project you have to look at the why and the what and how consumers think. My team and I realize that our name and our logo was a product of no research. Nothing more than a compromise that brought Jackie and I together. My name was Central Bark Doggie Day Care and Training and Jackie's name was Doggie Day Care, so we put the first name and the last name together to become Central Bark Doggie Day Care. Let's put a pretty picture on it and call it our logo. That's what we did at that point and it has served us well for the last fifteen years. The times have changed and dour franchisees are very different from who they were whe4n we stared the company so we just finished this process of re-branding. It is interesting in telling the story. It brings me right back to that moment.

FI: What an amazing story Chris and Jackie. You also had a background in corporate America Chris. I remember you telling the story that you spent a lot of time traveling. It sounded like there was a frustration on your part because you were dong owner and you would have to ask friends and family to watch your dog and you said to yourself there has to be a better way. I am sure having a background for both of you in corporate America has helped you with this success of Central Bark.
Chris: Yes I was working for an ad agency and was a national account manager traveling 4 to 5 days per week. There was no place for my dogs to stay in Brower county and Ft. Lauderdale. So this idea came from our personal need for something more for our dogs and a personal connection that we had with the dogs we had at the time. It was about the unconditional love we had for our dogs which was why Jackie and I wanted to create Central Bark. We wanted to give something back to these dogs that have become our four-legged family members. Most dogs were bred for jobs and purposes and stuff that they don't do any more. For example, they don't fetch or retrieve or hunt. Today they are required to sit politely next to us and behave like our two-legged children or at least that's our expectation. The reason we did this comes from our heart, and the reason our franchisees join Central Bark is that connection to their heart. Our franchisees are passionate about dogs and business.

FI: We have a neighbor that recently took a family portrait in a professional studio and the dogs are in the photo with the family. I also have a friend that got married three years ago, and she took her two dogs to the wedding. It's amazing how dogs have become part of the family.
Chris: I was just in Atlanta with my family my niece is getting married next year and she had her engagement pictures. She and her fiancé both have dogs. It did not even occur to them to just have a couple pictures. The dogs were included in the photo because that is their family now. Once of the things we say in our marketing material is the dogs are not just like family, they are family.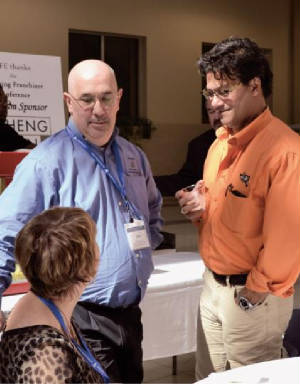 FI: Jackie, when you stared the company it was called Central Bark Doggie Day Care. And that seemed like the primary service at the time, Doggie Day Care. Were all of these services that you provide today part of the big picture?
Jackie: Yes, they were part of the big picture. From day one I offered sleep overs, grooming, training and retail. One of the services that developed was our K-9 cab. One of your newer services that is a little different is our stay and play. That's a little different from our sleepovers in that we allow customers from outside of our daycare to be assessed and see if they can stay with us in a different part of our facility with a smaller group of dogs. So we have evolved in the way that we have done our business, but we kind of hit it right the first time around.

FI: It great you saw the big picture in the beginning because many times entrepreneurs don't see the big picture and they say later on why aren't we providing this service or that service. When I looked at the revenue stream of Central Bark, I noticed you provide daycare, sleepovers, grooming, training, retail and stay-and-play. You have a new service that you provide that I thought was interesting called the enrichment program. That program is targeting shy dogs and older dogs. Maybe you can talk a little bit about that service.
Jackie: Enrichment play can certainly help shy and older dogs, but it is really for everybody. It is something that we have done from the very beginning because on size does not fit all for dogs. Sometime dogs like to be in a big group and other dogs like to be in a small group. So we have always tailored our services to the need of the dog. We are rolling out an additional enrichment program for the dogs in our care and we are bringing on more activities to stimulate their brain and their bodies. It's been really fun. Our staff enjoys having that interaction to work with the dogs even more.
FI: How do you typically describe the Central Bark franchise to an aspiring franchisee? In other words, what is the elevator pitch?
Chris: It depends who you are talking to. What we like to discuss is how we are different. WE have been doing daycare longer and have more experience with dogs than other concepts out there and I think that knowledge, experience and commitment make us significantly different. Another thing we like to emphasize is that Jackie and I have been here for 15 years as the founders of the company. We are still involved in the day-to-day activities of our business. In franchising it is a two-way street. We are looking at you as much as you are looking at us and they have to match our culture. Our core values are compassion, passion, respect and integrity. I think our pitch has evolved significantly being the "un-kennel", which is different from other doggie daycares. Our customers realize they want to do what is best for their dog and the best thing for a dog, which is a social creature, is to play with other dogs in a safe and controlled social environment. They can play dog and speak dog.
FI: Your whole business is based on relationships. I was always curious Jackie, if franchising was part of your original plan for Central Bark?
Jackie: that actually evolved over the course of time. I started off with one location that took off very quickly. My five-year plan was to have three locations. When I entered the competition I was thinking of taking Central Bark nationally. A venture capitalist suggested Central Bark was more of an angel investor opportunity or franchise concept and that's when it occurred to me that franchising is great way to expand nationally. I know how important it is to our customers to have a face. By taking it corporate you don't always have a face in the business. Our customers want to know who is taking care of their four-legged children. So, by having a franchise concept, you have owner-operators that are involved in the business. So, franchising was the best route to go for Central Bark. The biggest complement we get from our customers is how personal and hand-on we are.
FI: Speaking of relationships, I remember Chris once telling a story in a previous interview that sometimes you get to see the dog from the early stages of being a puppy until the end of adulthood and that is something special, isn't it? Chris maybe you could tell us about the unique marketing program you have at Central Bark?
Chris: The cool thing is this new digital space. Everything is social media and how your message is being delivered and how quickly using a hand-held device that your customers can find you. So much of our marketing is localized. We do all the traditional marketing and then some. We are very focused on cause marketing. We partner with different charitable dog-focused organizations in their communities. We have a strong digital presence and focus on reputation management and all of that works together in sending out a consistent message. Today we understand so much more about dogs as far as what they need and what they require and how to provide that for them in a safe environment. And that's where the whole enrichment idea came from. We don't just focus on the day of the dog, we focus on the whole dog. Our enrichment program focuses on nutrition, grooming and focusing on all the needs of the dog. From puppyhood until the end of their adulthood.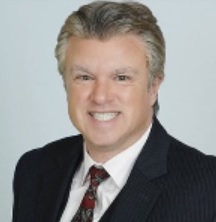 FI: How does technology play a role in Central Bark today, 2019?
Jackie: As Chris said we like to have a lot of different touch points with our customers. So, we provide pictures and video that we can share with our customer on what their dog is doing as Central Bark and who they are playing with and what things they are learning. We use technology for relationship management. We also have our own software called Barkware to help manage the day-to-day operations. Technology helps us to be high touch. We also use technology to keep our dogs safe and healthy. It provides vaccination information and health records. We use technology to schedule the dogs to know who plays best with whom and who is coming when and that helps in managing our day-to-day operations for our franchisees. Technology is very important these days, but we don't let it take away from our high touch.
FI: What I love about your business model, is once you have the trust of your clients that could lead to all these other additional services that you provide to your customer. (33:45)
Franchise Interviews - You are listening to Franchise Interviews and we are speaking with Jackie Jordan and Chris Gaba of Central Bark. Central Bark has taken day care to a whole new level with their unique "Whole Dog Care" approach, which integrates a full range of fun services specially balanced to nurture your dog's whole health - their physical, mental and emotional well-being. These services and products adapt with your dog as they grow and develop, helping nurture and support them throughout their whole lifetime.
This industry has experienced tremendous growth. I guess it is safe to say the numbers are in the billions. How big is your market?
Jackie - It is a huge market. In 2018 it was over 72 billion dollars with 73 percent increase over the last ten years. Forecasts indicate 4 percent growth over the next year. What is really exciting is the non-vet related, pet services are expected to be about 8 billion dollars in sales and that is up 6 percent since 2013 so it's a steady incline that would characterize the pet industry as recession proof.
Franchise Interviews - What has been the most interesting thing that has happened to you since launching Central Bark?
Chris - That is interesting question. The most interesting thing that has happened to me is my evolution as an individual and professional. When Jackie and I started this, we were small business owners. We have made a huge effort to surround ourselves with very smart people to help us make good decisions and we continually look for opportunities we can educate ourselves in franchising because it is a different animal, no pun intended. The decisions we make now impact multiple units, employees and families. Our north star is our core values of passion, compassion, respect and integrity and that is where our decisions come from. We have also changed in our operations, in the beginning, Jackie handled operations and I handled marketing. We realize those tasks cannot operate interdependently. We need to be involved in each other's tasks. Collaboration is reflected in what we are doing now.
Jackie - I should have let him go first because he took my answer. Being a dog day car operator and franchisor is very different. We always try to evolve and learn. Over the years, we learned some hard lessons and have come out better from those lessons. I love doing this as much now as I did 23 years ago.
Chris - Also our partnership. Jackie and I have lasted longer than most marriages. What makes working with Jackie so great is we both complement each other as well as having an incredible friendship. We still disagree but in a respectful way and always come back to our core values. Jackie expects me to do my best for her which makes me work harder.
Franchise Interviews - What types of characteristics do you look for in your franchisees today? I was reading something about a founder's call that you do with your prospective franchisees.
Jackie - One of the biggest things that I look for is to not only have passion for the dogs, but a passion for business. The better you are at business, the more passion you can have about the dogs. One of the questions we ask prospective franchisees is "When things get tough, what do you do?" So many people rely on a franchise system to be the end all be all. We can certainly take away a lot of the questions and help you along the way but you have to have the gumption to do it. We really look for people that don't give up as well as being a team player. A franchise is being part of something bigger than yourself. An individual that doesn't want to reinvent the wheel makes a great franchisee.
Franchise Interviews - Chris, you once mentioned you want your franchisees to work on the business and not in the business.
Chris - When you first open, you will be in the business. But if you stay there and don't follow how we are guiding you then ultimately you will realize you purchased a job and that is not what we want.
Franchise Interviews - What is the training like today?
Jackie - Because we are lifelong learners, we ask for feedback after each training session so we can constantly be better. The big thing is nobody comes to this business having experience managing play groups or groups of dogs so we spend time in that area. We also focus on how to market the business and how do you get people to your doors and provide the best service. We share stories of things that have happened in the past. Training is two weeks on site at our Fort Lauderdale store and two weeks in their location. Training really starts from day one...you hit the ground running.
Chris - We are governed by this document that we are going to deliver a specified amount of training but we go above and beyond that number because if they aren't successful, we are not successful. We also have the most incredible team working with our franchisees in training. 51:52
You are listening to Franchise Interviews and we are speaking with Jackie Jordan, Chris Gaba and Chris Simneck of Central Bark. Central Bark has taken day care to a whole new level with their unique "Whole Dog Care" approach, which integrates a full range of fun services specially balanced to nurture your dog's whole health - their physical, mental and emotional well-being. These services and products adapt with your dog as they grow and develop, helping nurture and support them throughout their whole lifetime.
FI - What is a typical day like for a Central Bark franchisee?
Jackie - The majority of the day is spent with the dogs. Check in time is typically between 7 and 8AM. The dogs come in and they are excited and happy to be there. We get the dogs into their groups with their team leader who will manage their activities. The dogs will do group activities and individual activities. Some can choose to do our training tutor program so they get to go in and do some one on one activities with a specialist. Also, the enrichment play activities whether it is nap time or in small groups. The dogs are having a great time during the day being mentally, physically and socially stimulated. That goes on throughout the day. There are rest periods and downtime that all dogs get. Dogs need rest just like humans when they are over stimulated. If the dogs aren't' resting, they are playing and socializing. At the end of the day, they are picked up by the moms and dads and they are happy tired.

FI - What advice would you give to our listeners in their quest to buy a franchise?
Chris Simneck - I would say that franchising is one of those businesses for individuals that want to be in business for themselves and not by themselves, they don't want to reinvent the wheel. We often refer to them as intrapreneurs. I think that often times people who have a top end C- Suite experience that aren't use to doing things themselves, they are use to having people do things for them so knowing the skillsets that they have and how they can adapt to a model like Central Bark is pretty critical. We use a phrase at Central Bark that passion and profits go hand in paw, the idea that the passion for the business and the passion for the pets. I will tell that the diversity and flexibility of the Central Bark model has allowed people from all walks of life. We have accountants, politicians, attorneys, bankers and husbands and wives, individual and multiple unit franchisees. That type of flexibility speaks well to Central Bark and franchising as a whole.
FI - Have you ever received some great ideas from your franchisees?
Jackie - Absolutely. Some of the great ideas we incorporate today have come from our franchisees. It is interesting when people first come on board, many of them suggest ideas and a lot of those ideas we have done and we explain our experience on what has worked or not worked. That being said, we have received some great ideas from our franchisees.
FI - What does the future look like for Central Bark over the next three to five years?
Jackie - We have always said we don't necessarily need to be the biggest but we want to be the best. It is really important to us to have a good ratio of open to sold stores. We want to make sure we have the resources to sell to new people and get them open in a timely manner. Our goal is to have 40 sold by the end of this year and fifty by the end of next year.
FI - Any other closing points on Central Bark?
Chris Simneck - I believe so Marty. For those looking at franchising or the pet care industry, I think there are some key differentiators. Central Bark has the one day a week requirement which helps from a consistency standpoint. You don't want your child to go to a different class and have different students and friends every day. Our ratio of dogs to staff is approximately 12 to 1. It is also good from a revenue model when you know how many dogs are coming, you know how to staff and make good business decisions. Our timeline to open is 6 to 12 months. We also have conversations with people on their exit strategy which many people don't discuss. Knowing your end game will help you develop your plan. This is my 39th year in franchising and I often tease people and say my four-legged children give me unconditional love, they wont talk back as much, and you won't have to change diapers. In addition, our dogs don't age out in doggy day care. A three or four-year-old child moves on. Our dogs are always part of our service, it is life long and generational. We have some clients that have been with us 13 or 14 years and are now on their second or third pet member. I think there is a very strong future to our system.
FI - What is the best way for our listeners to get more information on the franchise and service.
Jackie - They can go to CentralBarkUSA.com

FI - It has been a privilege to speak with you Jackie, Chris and Chris!