Franchise Interviews Meets With Lenny's Subs
Lenny's Subs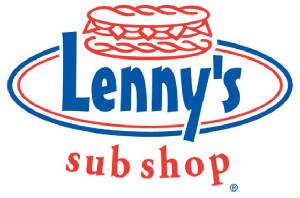 Franchise Interviews meets with the Lenny's Subs franchise.
In 1979, Len and Sheila Moore started selling Delicious Subs and Philly Cheesesteaks in their Sub King Restaurant on the boardwalk in Wildwood, New Jersey. Their restaurant was a hit with tourists and locals who loved the great food and friendly atmosphere.
Len went on to lead a distinguished career in the restaurant industry, yet kept the desire to return to the fun sandwich making days. Click the link below to listen to the show.