Franchise Interviews Meets with the Navis Franchise Oopportunity
Navis Franchise Opportunity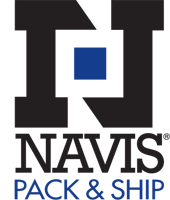 Franchise Interviews meets with the Navis franchise opportunity.
The Navis Franchise Opportunity Meets with Franchise InterviewsAbout Navis Pack & Ship
Navis is a commercial custom packaging and shipping franchise servicing a niche with few competitors. Their methods and practices are based on over 30 years of experience in the industry. They work with businesses and individuals to fulfill their ongoing shipping needs, specializing in jobs of difficult-to-ship items that are too big for a mail and parcel center but too small for a moving company. They ship internationally, and we're experts at packaging and shipping large, fragile and valuable items.
The freedom of business-to-business - not retail - hours
Retail franchises are demanding. When the 'OPEN' sign says 10am to 11pm, somebody has to be there, even when business is slow. Navis Pack & Ship is a franchise which gives you more personal freedom through normal business operating hours of 8am - 5pm, M-F.
Businesses need our services
Navis helps businesses with everything from packaging one item to becoming their complete outsourced shipping department. They deliver critical services that aren't available from mail and parcel centers, traditional shipping companies or movers. Businesses also need Navis when they don't have internal shipping and packing capabilities. The demand for specialty shipping and packing services is continually growing. Click the play button below to listen to the show.