Franchising the Brow Industry - The Seva Franchise Opportunity
Seva franchise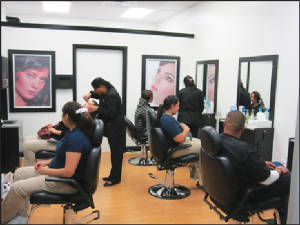 Franchise Interviews meets with the Seva franchise opportunity.
We have a great show today. We are meeting with Vas Maniatis, the founder of the Seva franchise opportunity. Seva is a franchise model that specializes in the art of brow shaping, facial hair removal and waxing. The Seva brand is known for offering eyebrow threading which is a flourishing concept that more people are seeming to utilize for its various advantage s. There are several unique aspects of this franchise concept.
First, Seva grows within retail stores and has established an exclusive partnership with Walmart to begin with. There is also opportunity to grow in other retail stores. By using a growth strategy of a store within a store, the Seva opportunity increases the opportunity for foot traffic. In addition, Seva utilizes a technological strategy to ensure success for each Seva salon.
Seva has created a complete turnkey "Salon-in-a-Box" system which handles all phases of the design, construction, delivery, and coordination of build out of every new Seva salon. Aspiring frantreprneurs do not need to know a thing about eyebrow threading, waxing or beauty to be successful with a Seva concept. This is a concept that can easily be run by an absentee owner.
In part two we are meeting with the author of Franchise Times Guide to Selecting, Buying and Owning a Franchise Julie Bennett from our Great Quotes in Franchising podcast.