Franchise Attorney Nancy Lanard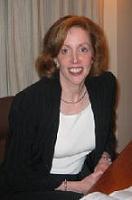 Franchise Attorney Nancy Lanard Meets with Franchise Interviews - Nancy has more than 30 years experience assisting franchisees throughout the United States in evaluating a franchise opportunity.


Nancy provides you a lot to think about when deciding to invest in a franchise opportunity. Learn about the Franchise Disclosure Document, previously known as the UFOC agreement and how to avoid the pitfalls before investing. Listen to this show to learn how to avoid the pitfalls of owning a franchise. Click the "CLICK HERE TO LISTEN" link below to hear the interview.
Franchise Interviews Welcomes Back Franchise Attorney Nancy Lanard
Nancy will discuss what a franchisee should look for in reviewing the lease for the franchise location and why it's important to use experienced leasing attorneys to do that review. Hit the "CLICK HERE TO LISTEN" link below to listen.