Franchise Interviews Meets with Fish Window Cleaning Franchise
Fish Window Cleaning Franchise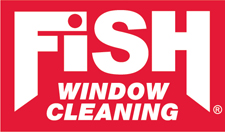 Franchise Interviews meets with the Fish Window Cleaning Franchise

Franchise Interviews is meeting with Chad Kunkel, owner to the franchise Fish Window Cleaning. Next time you get in your car, look at all the windows around you: from storefronts, restaurants, office buildings, schools, houses, and strip malls. Businesses and homes all have one thing in common, windows that get dirty. Not only do they need to be cleaned today, but again next week, next month, and next year.
About Fish Window Cleaning
Mike Merrick founded Fish Window Cleaning in January 1978. Based on growing demand and his success, Mike realized there was a need for this service in other markets. He used his 20 years of experience to create the Fish Window Cleaning franchise system. In 1998, the first FISH franchise opened in Tampa, FL, and from there, FISH became the world's largest window cleaning company with over 200 franchisees coast-to-coast.
FISH owners experience a business that gives them a great lifestyle immediately (no nights, weekends, or holidays) and the ability to go out every day and grow their business in a market with fragmented competition. Most importantly, the owner is not the window cleaner, but the business professional who is dedicated to following the complete franchise system.
Click the "CLICK HERE TO LISTEN" link below.