Cartridge World Franchise Opportunity
Cartridge World

Franchise Interviews Meets With Cartridge World
February 8, 2007 - Discover What the Master Franchisee Has to Share About His Success with Cartridge World
Greg Carafello, master franchisee of Cartridge World, shares his insights into the Cartridge World franchise system and what it takes to be successful.
Hit the CLICK HERE TO LISTEN link below to listen our interview with the Greg Carafello of the Cartride World Franchise Opportunity.
Cartridge World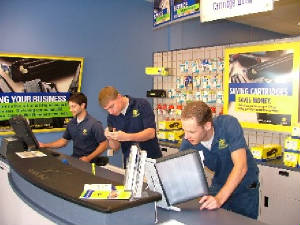 Franchise Interviews Meets With Cartridge World
August 16, 2007 - Franchise Interviews Meets with TWO Franchisees of the franchise opportunity Cartridge World
Franchise Interviews meets with Jeffrey Bier who owns and operates the Franklin Lakes, New Jersey location and Norman Friedman a multi store Cartridge World owner who owns and operates the Brick, New Jersey and the Toms River, New Jersey Cartridge World locations. Hit the CLICK HERE TO LISTEN link below to listen our interview with Norman and Jeff of the Cartridge World Franchise Opportunity.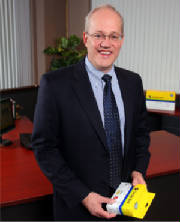 Three times is a charm. This is the third time we had Cartridge World on our weekly radio show. We are meeting with Bill Swanson, CEO of Cartridge World. Cartridge World background:
• Cartridge World is the world's leading retailer and franchisor specializing in selling brand name printers, high-quality ink and toner cartridges, printing supplies and service for business and domestic customers.
• The company pioneered an industry 20 years ago, and is still the global franchise leader with 1,400 stores in 50 countries.
• This year, Cartridge World will be celebrating its 10-year anniversary in the U.S.
• Cartridge World was named #90 on Entrepreneur Magazine's Franchise 500 list.
• While Staples and Office Max/Depot have announced plans to close 625 stores, Cartridge World is looking to fill that need in communities across the country. Ex-big box store managers and B2B sales peoples are ideal franchisee candidates for the company. Click the play button below to listen to the show.