Gigi Schweikert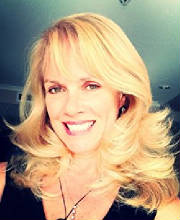 The many faces of leadership
Gigi Schweikert and The Many Faces of Leaders
When we hear the word "leader", we often think of individuals like Steve Jobs, Bill Gates or Lee Iacocca. We frequently read descriptions that leaders are individuals with the ability to motivate and inspire. Gigi Schweikert is the Chief Operating Officer of Lightbridge Academy, a successful franchise in the child care industry.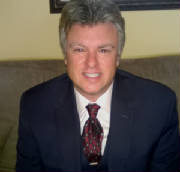 In my interview with Gigi, I was particularly impressed with her high level of energy and ability to communicate a message, both key traits of a successful leader. Gigi suggests in her interviews, articles and books that there are many types of leaders: there are the typical leaders like Presidents of countries, COOs, retail managers, principals of schools, or directors of non-profit organizations. However, Gigi suggests there are other types of leaders we come across in everyday life that may be considered more understated but just as important. For instance, the first person to push the button in an elevator, those who pull off their shoes and socks to feel the grass with their feet at the first sight of Spring, people who say "hello" first, or the one who's the first to smile. The lesson is; you may not consider yourself as a leader, but you most likely are.
Model Effective Leaders
One purpose on the "Views from the Top" series is to provide a model of effective women leaders. You don't automatically have to duplicate an individual leader entirely. As a starting point, take notice of the leadership traits and skills that you feel you may need to develop. A common misnomer is that great leaders are born. This notion of born leadership is simply not true. Anyone has the ability to become a first leader. To begin, start to identify the skills you need to develop to become a leader. For example, you might come to a decision that you need to become more assertive. You may start by accepting responsibilities at your place of employment and practice delegating tasks to others.
GIGI SCHWEIKERT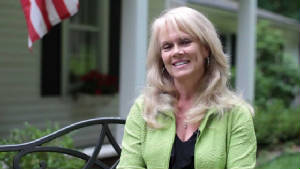 Lightbridge Academy
Chief Operating Officer
Gigi Schweikert is the Chief Operating Officer of Lightbridge Academy, educational child care. She is keynote speaker on topics like education, leadership, parenting, and work/life. Gigi has written 18 books, in three languages. Her most recent book is called, "Being a Supervisor" Over the years Gigi has developed and operated employer-sponsored child care centers as well as created and delivered leadership training for Fortune 500 companies and Educational Institutions. During her twenty-five years of experience, Gigi directed the United Nations Early Childhood Program in New York City and developed the Johnson & Johnson System of Family Centers. Gigi is a Vice President with Children's Choice and consults to Fortune 100 clients. Gigi also hosted the television show, "Today's Family." Gigi lives in New Jersey with her husband, four children, three dogs, many chickens, and one turtle.
The Interview

1) What is the best piece of advice you have ever received or given?
a. I have a heart for the struggles of working parents. Never forget that children grow up very quickly, and no matter what age, they always need you! The adage is true, "little children, little problems, big children big problems." It's not that children are "problems"; it's that life's challenges become larger. Work will always be there. As a parent, it's your job to guide them through the journey of life. 2) Share with me your insight on the following topics:

1. 4 must-have skills in 2015:
a. Stay focused and maintain a have clear purpose in any personal or professional settings. This will help to keep schedules organized and prioritized and make sure stress doesn't weigh you down no matter how much there is to get done.
b. Set clear expectations and delegate well. Figure out what you must complete and give yourself a reasonable amount of time to accomplish it. Also, surround yourself with a strong team that shares your vision. It makes the journey much more enjoyable and productive!
c. Continually assess your goals and striving to break new barriers in whatever you are doing. Life changes quickly and the most successful organizations are strategic but flexible enough to cease opportunities. Whether it's personal or professional, keep a pulse on where you are tracking toward your goals and whether a shift in gears is necessary or warranted. It usually results in accomplishing much more than originally planned and producing unexpected yet fruitful results.
d. Become a good listener. Good listening is the key to learning and leadership. Too many people focus on speaking as the key to communication. It is often not what you say but what you hear that is the key to unlocking potential and creating solutions. Good listeners are good leaders because they are sought after for counsel, are open to new ideas and easy to approach.
2. 5 things to look for in your next mentor:
a. A good mentor should be someone you trust and will hold you accountable. Often a mentor will pass on responsibility to you because you have built a bond over time.
b. Make sure that your mentor is not afraid to tell you the truth and deliver difficult messages. Everyone messes up, especially when starting out in a new position. In order to learn from your mistakes, you need to feel supported and even inspired to make the necessary changes.
c. A strong mentor encourages you to discover things on your own. Allowing you to experience the task first hand and make it over a few bumps on your own will build your self-confidence. Everyone benefits from a little hand-holding in the beginning, but if this goes on for too long, it is disempowering. A good mentor knows protects your from fatal mistakes and encourages you to step out on your own.
d. A good trait for anyone to have is 'being available'. A good mentor will always be there to help if needed. They will know that when starting anything new, availability is key in helping you grow and gain comfort at whatever you're doing. Although they will be focusing on their own schedule, it will never be a burden to offer advice when necessary.
e. No matter what, the best mentors are the ones who create a relaxed and comfortable environment. This just makes everything run smoother and builds a positive learning environment. A mentor who is overly harsh and aggressive will often teach you what you don't want to ever replicate! Seek a mentor that is empathetic, kind, easy to communicate with and it they are fun....it's a bonus!
3. 7 Habits of Successful Women:
a. You cannot control those around you but you can control your response to them. Staying calm will make it easier to recognize the problem and create an effective solution.
b. Be grateful. Things could always be worse and by changing your perspective, you can find a positive aspect to any situation. The worst situations can sometimes teach you the best lessons and cause you stretch and grow as a person.
c. Be an earth-shaker, take risks and be adventurous! Life inside a box is boring. People that go through life being afraid of making a mistake, often do nothing and are filled with regret. Dare to push barriers and buttons, you will find that life is much more exciting and rewarding.
d. Stop worrying about what other people think.
e. Everyone is different, and you shouldn't have to change because of that. Just be yourself. It's not worth letting others get under your skin just because they have a problem.
f. Fuel a healthier you! Sometimes just thinking about being healthy translates into carrying out the actual steps needed to achieve healthiness. Good health will give you the energy you need to pave new pathways in life.
g. Stay organized in your life. I've met many professional women whose personal lives are a mess. Balancing work and life are always a challenge but you must always keep both in check. Achieve at least one goal a day in both work and life and no matter how small, celebrate it.
h. Celebrate life! We don't know the date of our last day on earth. If we did, imagine how that would change our outlook on things! Take time enjoy life, laugh and have fun no matter if you are at work or at home. Most problems are not worth the stress. Find happiness and enjoy the journey!