Franchise Interviews Meets with the Gatti's Pizza Franchise Opportunity
Gatti's Pizza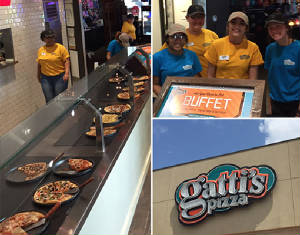 Franchise Interviews meets with the Gatti's Pizza franchise opportunity
We have a great show today. We are meeting Michael Poates, President of Gatti's Pizza. For nearly half a century, Gatti's has been satisfying cravings.The Gatti's Pizza brand is in the midst of a huge growth period as they introduce new prototypes at a record number of new locations, an updated brand, and new products. Some of the topics we discuss include the following:
What Is Gatti's?
The Gatti's Story
How Is Gatti's Different?
Available and Growth Markets
Gatti's Franchise Models
What's Special About Their Menu?
What Technology Powers Gatti's?
Startup Costs and Fees for a Mr. Gatti's Pizza or Gatti's Pizza Franchise
Who Makes an Ideal Gatti's Franchise Owner?
Gatti's Franchise Reviews
In part 2, we play a clip from our popular Great Quotes in Franchising podcast. Click the play button below to listen to the show.