Michael Peterson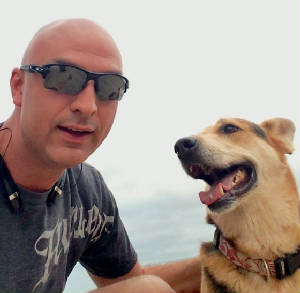 Franchise Interviews meets with franchise author and expert Michael Peterson
FRANCHISE INTERVIEWS -Where are you calling from?
MICHAEL PETERSON - Marty, I have lived literally all around the world, in 12 states and 3 countries. I spent about a year living in the beautiful city of Cali, Colombia in 2016-2017, When I came back stateside almost exactly a year ago, I landed in Dallas, because I represent two franchisors based here and had never lived in this part of the country. So, I am talking to you from sunny Irving, Texas, in the Dallas/Fort Worth area.
FRANCHISE INTERVIEWS -Before we get into franchising, you have a pretty heavy background in entrepreneurship, right?
MICHAEL PETERSON - I do. It actually really helps me when I talk to prospective or new franchisees or franchisors, because I have done what they are doing or considering. I had my first "real" business when I was 17; I was a partner in a sales organization with 3 offices throughout the state of Montana - Besides my 3-year service in the US Army, I have been an entrepreneur most of my life.
FRANCHISE INTERVIEWS -Over the last 12 years or so, though, franchising has been your "thing". You have a book out, How and Why to Franchise your Business, you teach about franchise development through a couple of the large franchise associations (or through the IFA and IFPG if you prefer), you write a LOT about franchising, it's obviously become a passion. How did you first get involved in the industry?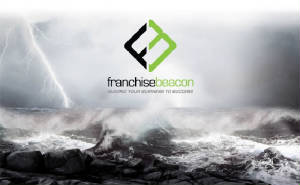 MICHAEL PETERSON - In 2005 I dipped my toe into franchising. My business partner Charles Franklin and I were running a marketing company, and our client was a windshield replacement company in Phoenix. They asked us to help them get involved in franchising; Charles had been a wireless retail franchisee in the 90's, but that was the extent of our knowledge. We did some research, helped them put together an offering, introduced them to their first franchisee, who were friends with Charles, and then the franchisee bought them out. It wasn't until almost 2 years later that I REALLY got involved in franchising, when Charles and I were asked to help a start-up franchisor called Play N Trade video games really launch their franchise. The franchisor was actually running by the same team that Charles was a franchisee with 10 years prior. So, we did.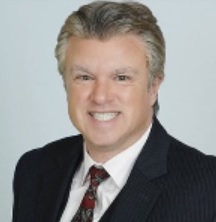 FRANCHISE INTERVIEWS -So Play N Trade; they got pretty big. (assuming this is true) I remember seeing them all over the place right before the big recession hit. It seemed like you guys were growing like crazy, was that accurate? How did that happen?


MICHAEL PETERSON - Honestly the growth was unprecedented. We were based out of Orange County, California. Michael Peterson - In 2006 the company had 4 stores open. In 2008 we were listed as the fastest growing company in OC, with revenue around $7mil and 2000% growth. Vizio that year was #4, they had been #2 the previous year, so we were in good company. We opened up, on average, 1 location a day for about 400 days. Then, like you said, the recession hit. The timing was even worse for us, because the video game industry crashed INSIDE the recession; all of the sudden video games went from the console to the smart phone. So, it was like a recession inside of a recession.
FRANCHISE INTERVIEWS -You told me before that that was when you actually moved out of franchise sales, and into franchise legal? That seems like an interesting move. You have actually held a lot of different potions in franchising; Can you quickly talk about the various roles you have held?
MICHAEL PETERSON - It WAS an interesting move, but a necessary one. The company was going through legal problems, and needed a business mind, not a paralegal, to be handling them. So, I spent about a year as the legal liaison, then I took over the franchisee support department. Shortly thereafter we merged that department with training, and I was handling training and supporting both new and existing franchisees. Finally, I moved into the position of Chief Administrative Officer, and oversaw the day-to-day functions of the organization. Charles was still with the company and was in fact the CDO, until 2013 when we decided to focus on a side business that we had been running, Franchise Beacon, full time.
As the President of Franchise Beacon, I have worked with small companies launching them into the franchise space and worked with large franchisors helping them bring their franchisee recruitment to the next level. So, I have designed and implemented franchise training programs, assisted in the writing of FDD's, and also stayed front and center in franchise sales the whole time.
FRANCHISE INTERVIEWS -You mainly work with franchisors, but for our franchisee audience you can really bring a different prospective because it sounds like you have looked at franchising from literally every angle. What advice would you give our listeners that are thinking of becoming franchisees?
MICHAEL PETERSON - So what's interesting is that the advice that I would give prospective or new franchisees, and prospective or new franchisors, has a lot of cross over.
FRANCHISE INTERVIEWS -In what way?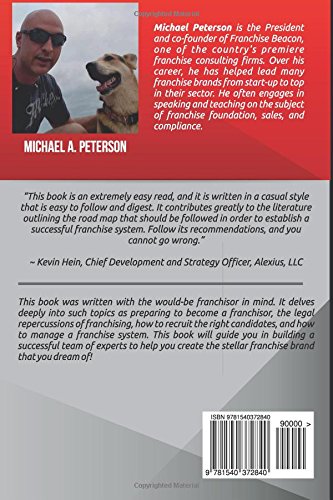 MICHAEL PETERSON - Well let me give you a few examples. I tell franchisors to be careful about awarding franchises to individuals that are SO passionate about the business model or space that they don't ask the right questions. As someone who ran a video game franchisor, I saw first-hand what happens when someone is so passionate about your industry or product as a consumer that they don't do their due diligence as an owner. Now, nothing that you or I say is going to convince someone to get into a business that they find boring. But don't get so fired up about the business model, industry, or growth of the franchisor that you don't look under the hood.
As another example, when I am working with a franchise prospect, I make sure that the franchisor gets comfortable with all of the players. I have run into situations in the past where a "silent investor" in a franchisee ended up calling the shots, and unfortunately that person hadn't gone through training, didn't have goals aligned with the franchisor, and honestly wouldn't have been approved as a franchisee. The same advice stands when you are looking at a franchise; don't just talk to the franchise development team. And not because franchise sales people are dishonest, by and large they are not! You can't really survive in this business without a high level of integrity. Franchise sales and development people are, however, often disconnected from the day-to-day of the franchise operation.
Especially if you are looking at a larger franchisor, make sure that you speak with all the players; the people in charge of training, support, finance, real estate, everyone that is going to have an impact on your business. Now, if you are working with a younger franchisor, that all may be the same person, and that's fine! Just make sure you spend some time with the people that you are going to be interacting with for the next decade or longer.
FRANCHISE INTERVIEWS -What's the best franchise to buy right now?
MICHAEL PETERSON - Of course, it's tempting to answer that by mentioning one of the brands I represent, but the fact is there is no such thing. I realized something in my Play N Trade days and have tried to say these words to every prospective franchisee and franchisor that I have worked with since; there is no perfect franchisor, there is no perfect franchisee, what you are looking for is the perfect MATCH.
FRANCHISE INTERVIEWS -Ok, then how does one go about finding the perfect match?
MICHAEL PETERSON - Again, this is the other side of the franchisor coin. It amazes me how many franchisors will bring in a franchisee that "feels right" but hasn't quantified what they need from a franchisee. I tell a young franchisor, first figure out who WON'T work in their business, or who they don't want to work with. Maybe that is someone with no sales background or only a sales background, or someone with too much or too little recent executive experience.
For a franchisee, first decide what you don't want to do. That could be regarding either your day-in-the-life, the industry, or even the size of the franchisor. Maybe you don't want to sell, or you don't want to have a lot of employees, or don't want to work from home. Maybe you don't want to be in an industry that is heavily regulated, or exceptionally venerable to disruptors, or that serves alcohol.
The next thing I tell a franchisor is decide what they HAVE to have from a franchisee. Things like net worth, background, and education. This step for the franchisee is deciding what they are able to do, based on their financing ability, if they are wanting to go full time or keep their job, how long they can afford to wait for the business to cashflow, or if they want to relocate.
Finally, and this really should be the last step, what do they want to do? What passions in life or business do they have, what type of a work/life balance is important to them, and what role do they want to play. If you start with that exercise, you will be ready to start looking at franchisors knowing what you are looking for.
FRANCHISE INTERVIEWS -Ok, so what is on your radar right now? What are some exciting spaces in the franchise industry?
MICHAEL PETERSON - Well there are the obvious ones; senior care is an industry that is going to grow for decades, food isn't going anywhere, and in fact is getting more segmented, which is allowing more businesses to enter. But for me, there are really two things on my radar; early education and experience-based franchises.
We have strongly shifted in the last 10 years to an experience-based economy. Personally, I think this is at least in part because we have started documenting more and more of our lives with social media, so everyone wants something to "share". That's why you are seeing franchisors like Rockin Jump, an indoor trampoline franchise, and Pinot's Palette, a place where you drink wine and get an art class, growing exponentially. Its why I was super excited for the opportunity to represent GameTruck, the original mobile arcade franchise; because people are spending their disposable income on experiences and memories.

As far as children, as we become more of a global economy, more and more people are realizing that we are way behind in education. I have been working with Building Kidz, a preschool franchise, since 2015. Their growth has been phenomenal, and all of their schools have waiting lists, because there is such an unmet demand in that market.

FRANCHISE INTERVIEWS - What is the current state of franchising? The health of the franchise industry in 2018.
MICHAEL PETERSON - I don't have a long lens; I've only been in the business a little over 10 years. But to me, it's an exciting time. Every franchise show I attend I see new brands; and I see them coming back again. In 2016, franchising accounted for 13.2 million jobs, $1.6 trillion in economic output 5.8 percent of GDP. I love the industry, and I think it is a great time to be in it, either as a franchisor or a franchisee.
FRANCHISE INTERVIEWS -So talk a bit about Franchise Beacon, the book, and what's next for Michael Peterson.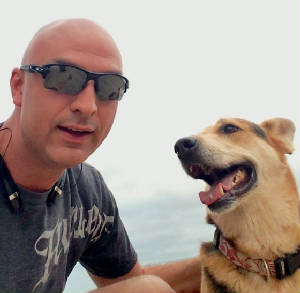 MICHAEL PETERSON - Sure! Franchise Beacon helps make franchisors. To become a franchisor is an expensive endeavor, and we try to make sure that a business owner understands what it takes to become a successful franchisor and, if they have what it takes, we guide them there. We work with them to get their FDD done, marketing plan, advertising materials, and then handle their franchise recruitment. We also just do franchise recruitment for established brands.
How and Why to Franchise Your Business is a quick, easy read. I wrote it because I felt like there was something missing in the franchise literature; actionable items. So not only did I walk through the process of becoming a franchisor, but there are real numbers in there for cost per lead, cost per sale, sample budgets that range from a couple thousand a month to a few hundred thousand a year, and even initial call scripts.
And to your last question; I have a lot of exciting things going! Franchise Beacon is my main focus, and we are developing some strong brands. But I am also working on my next book, which I think will be called 20 questions every new franchisor asks. It will be a collaboration with some of the leaders in franchising today. And finally, I am working with a close friend of mine Brian Birnbaum, the former President of Liquid Capital, which is a very large financing franchise, to launch a new company in the franchise service space. Global Franchise Services Corp will provide non-traditional working-capital and growth funding to franchisees. Brian has been in the finance space for over 40 years and the franchise space for almost 20, so working with him as on this new venture is super-exciting.