Franchise Interviews Meets with the Fastest Labs Franchise
Fastest Labs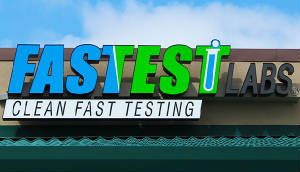 Franchise Interviews meets with the Fastest Labs franchise opportunity.
We have a great show today. We are meeting Dave Claflin, founder of Fastest Labs. the nation's leading drug testing franchise. Fastest Labs currently has 20+ locations in eight states with sights set on becoming the largest drug testing franchise in America. Led by founder and entrepreneur Dave Claflin, Fastest Labs is able to create a niche in this ultra-competitive market by seeing clients within five minutes of arrival, not requiring appointments, and delivering immediate test results - something the competition isn't able to do.
Did you know?
A recent study from Quest Diagnostics revealed that drug use in the American workforce, fueled by illicit drugs, reached the highest positivity rate in 12 years - up 5% from this time last year. The analysis suggests that employers committed to creating a safe, drug-free work environment have an uphill battle against the on-going threat to workplace safety posed by substance abuse.
In Part 2, find out what every entrepreneur should know before buying a franchise. We will play a clip from our popular "Great Quotes in Franchising" podcast.