Meet Don Johnson, President of Diamond Financial Services
Don Johnson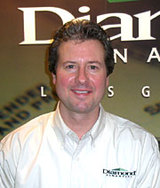 Don Johnson
Don Johnson
Co-host of Franchise Interviews, LLC
Don Johnson heads
Diamond Financial's New Jersey office
. Don has over 30 years of broad-ranging experience in financial services as well as sales and marketing. He has owned several companies including Global Credit Control Corp. and Global Information Services in New Jersey. These firms supplied credit research and other financial information to lending institutions, law firms and insurance companies nationwide.
The focus of Don's experience has been in helping small and medium-sized businesses with their cash flow and working capital needs. This includes commercial loans, equipment leasing, factoring, accounts receivable financing and business loans.
Diamond Don Johnson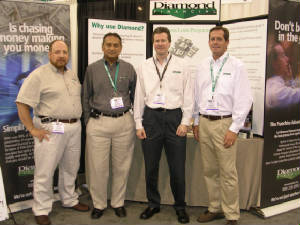 Don and the team from Diamond Financial Services
Don Johnson has joined Diamond Financial Services, which specializes in SBA lending and acquisition financing, to greater serve the small business community. A graduate of Fairleigh Dickinson University, Don makes his home in Colts Nick , New Jersey. Hit the "CLICK HERE TO LISTEN" link below to hear our show with Diamond Financial Services.