Franchise Interviews Meets with Cottman Transmission and Total Auto Care
Cottman Transmission and Total Auto Care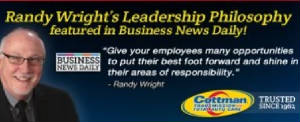 Franchise Interviews meets with Cottman Transmission and Total Auto Care franchise
We have a great show today. We are meeting with Randy Wright, President at Cottman Transmission and Total Auto Care franchise.
Being your own boss at Cottman, means you don't have to go it alone. From the moment you become a business owner at Cottman Transmission and Total Auto Care, you're part of their family.
Cottman will hand you a well-oiled business model - with the support of a nationwide team, an established system for success, and peers who are just as committed to your success as you are. There has never been a better time to roll into the Cottman family and benefit from decades of experience and a trusted reputation for quality auto care.
Millions of car owners think of Cottman as "my mechanic." It's the national brand that provides local service, offering one-stop service for total car care. After 50 years, we've become an automotive aftermarket industry leader with nearly 70 locations nationwide.