Celebree Schools Franchise Opportunity Meets with Franchise Interviews
Celebree School Franchise Opportunity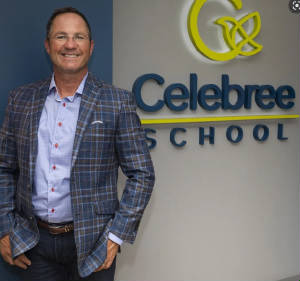 Franchise Interviews Meets with the Celebree School franchise
We are meeting with Richard Huffman, founder and CEO of Celebree School. Founded in 1994, Celebree School is a leader in early childhood education that provides infant and toddler care, preschool, before and aftercare, and summer camp programs. With a mission to Grow People Big and SmallTM, Celebree School believes success in early childhood development is equal parts curriculum and connection.
Each school employs a customized program that addresses the physical, social, emotional, and academic needs of children and follows applicable state guidelines. In 2019, Celebree School launched its franchise offering. With a Celebree School franchise, entrepreneurs can invest in their financial future and their community by leveraging our proven business model. In Part Two, we play a clip from our popular Great Quotes in Franchising podcast. Click the play button below to listen to the show.
Richard Huffman of Celebree Schools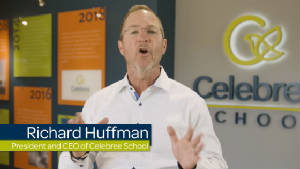 Franchise Interviews welcomes back Richard Huffman of Celebree Schools franchise.
Franchise Interviews Welcomes back the Celebree Schools Franchise Opportunity
We are meeting with CEO & Founder of Celebree School, Richie Huffman. Since 1994, Celebree Schools has been caring for and positively impacting the lives of children in Maryland and Delaware. Today, their day care history is taking a big next step to supporting children and their parents in more locations and in more mid-Atlantic states. Celebree just announced it will join an impressive roster of retail partners at Metropolitan Park for Amazon's second headquarters in Arlington, Virginia and will open the school in spring 2023. Click the play button below to listen to the show.