Franchise Interviews Meets with Caring Transitions
Caring Transitions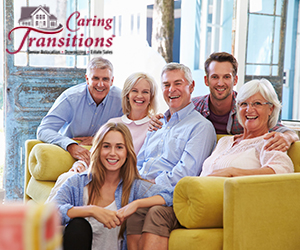 Franchise Interviews Meets with the Caring Transitions franchise opportunity.
We have a great show today. We are meeting with Chris Seman, President of Caring Transitions. The world's elderly population is growing, and people are living longer lives than ever before. At the same time, many seniors see their children and grandchildren consumed by busy schedules, long commutes, and their own day-to-day stresses. All these things mean that more and more, people need help with major lifestyle changes. That's where Caring Transitions comes in.

Caring Transitions is a low-cost, home-based franchise that allows you to help older adults and their families with major transitions. Rather than concentrate on one service, we focus on the full needs of our clients in this time of transition. By meeting all of their needs we exceed their expectations while maximizing revenue for our franchisees.
Caring Transitions is the only national organization providing a comprehensive total solution for our clients:
Senior moving & transition services
Downsizing
Clean-out services
Household liquidations
Estate sale management

In addition to building your business, you'll end each day with the knowledge that your efforts changed someone's life for the better.

In part 2, we discuss what every entrepreneur needs to know before buying a franchise on our popular "Great Quotes in Franchising" podcast. Click the play button below to listen to the show.